Soap Making
Multiple Dates & Times | TX-Ture Farm, 1833 Dr Sanders Rd, Aubrey TX 76227
---
We are not offering classes at this time. Provide your contact details and we will notify you when classes are available.
Thank you!
Bring your friends and join us for the fun experience of soap making!
These fun and educational workshops will teach you to make your own all-natural cold process soap.
Castille Soap – from the Castille region in Spain with a touch of lavender essential oil to produce a soap with a luxurious creamy lather and aroma. You will also learn how to color and create twirls.
Buttermilk & Oatmeal – will create a moisturizing soap that gently exfoliates. You will learn how to successfully incorporate fresh milk products in your soap.
Beer & Spice – beer soap is known for making a rich and creamy lather with lots of bubbles and skin benefits. The perfect start of a date night!
Classes are held inside of our farm store. Beer, wine, lavender prosecco, and sodas are available for purchase.
What is included:
Soap making overview & guided instruction
All materials & tools provided including an apron and protective gear
The reusable silicone soap mold is yours to keep (a $15 value)
Make & take 1-1/2 pounds (6-8 bars)
Host & Instructor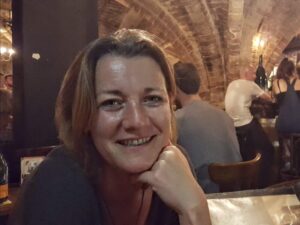 TX-Ture Farm's very own "boss-lady" and soap maker, Annemiek, will be your host and instructor. Having grown up in the Netherlands and lived throughout Europe, Annemiek enjoys bringing a European flare from famous soap regions such as Savon de Marseille (France) and Castile (Spain) to your soap making experience.
---
FAQ
COVID & Cancellation
What are the age restrictions?
Children 15 to 17 years old must be accompanied by a paying adult due to the nature of the ingredients you will be working with. Participants must be at least 21 years of age to consume alcoholic beverages.
Can we visit the alpacas and lavender field on your farm? 
Yes.  During daylight classes we invite you to view the alpacas.
How long will it take before I can use the soap that I made?
Cold process soaps require a minimum of 4-6 weeks of curing time.  Full instructions will be provided to cut and cure your soap.  It will be worth the wait.
Do I get the recipe so I can make another batch?
Of course!  You will have the recipe and the silicone soap mold for your future soap making adventures.
Why don't you have a large fragrance selection for soap making?
Well, we are after all a lavender farm and therefore prefer lavender essential oil.  We chose to stay away from artifical fragrances that can be problematic for some people and, well, they are artificial.
What if I'm allergic to lavender?
Oh no!  Just let us know when booking and we will provide an alternative.
I'm not very technical.  How difficult is this?
These classes are intended to be both fun and educational.  As long as you can follow the instructions provided and whisk for several minutes, you will be successful.
Can we bring our own food and beverage?
We cannot accomodate outside food and drink in the shop.  We offer a selection of malt beverages, beer, wine and lavender prosecco for sale.  If you have a special celebration, please contact us before bringing cake or similar food items.
Do you offer private parties?
Yes.  Soap making is an ideal activity for family outings, mom's night out, birthdays, team meetings and more.  We require a minimum of 8 participants and a maximum of 12 participants.  Please contact us to discuss your occasion, dates, and details.
Do you still have unanswered questions?