Luxurious Alpaca Scarf Felting Workshop
Multiple Dates & Times | TX-Ture Farm, 1833 Dr Sanders Rd, Aubrey TX 76227
---
We are not offering classes at this time. Provide your contact details and we will notify you when classes are available.
Thank you!uration:
Make your own luxurious alpaca scarf in this felting workshop!
A beginner-friendly felting workshop where you will make your own alpaca scarf by felting alpaca fiber, merino and silk. Learn the fundamentals of fiber layout and take home your own, one of a kind piece of art that you can wear … even in Texas weather!
All materials provided and no experience is necessary
Space is limited to 6 people per workshop
Children under 16 must be accompanied and assisted by a paid adult participant
The felting workshop is held inside of our farm store. Beer, wine, lavender prosecco, and sodas are available for purchase.
Instructor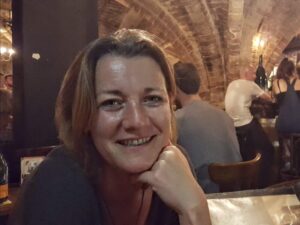 X-Ture Farm's very own "boss-lady", Annemiek, will be your host and instructor. Having grown up in the Netherlands and lived throughout Europe, Annemiek enjoys bringing a European flare to to our farm, our products, and your workshop experience.
---
FAQ
COVID & Cancellation

What is wet felting ?

Wet felting is the process of creating a fabric from fibers using water, heat and soap.

I'm not very technical or artistic.  How difficult is this?

These classes are intended to be both fun and educational.  As long as you can follow the instructions provided, you will be successful.

Is this workshop suitable for children? 

It depends.  The skills required are certainly something that children can do.  The duration, patience and precision required however may be a challenge for some children's. Children under 16 must be accompanied and assisted by a paid adult participant.

Can we visit the alpacas and lavender field on your farm? 

Yes.  During daylight classes we invite you to visit the alpacas.  Enjoy a stroll along the lavender field,  the Christmas trees and the wooded trail.

What should I wear? 

Wear comfortable shoes and clothing as there is considerable standing and movement involved.  You will work with soapy water and we do provide an aprons.

How long before my scarf is ready to wear? 

Your scarf can be worn as soon as it dries.

Do you still have unanswered questions?