Intro to Weaving
Multiple Dates & Times  |  TX-Ture Farm 1833 Dr Sanders Rd, Cross Roads TX 76227
---
Looking for an engaging activity for you and your child this Mother's Day?  Join us for an hour-and-a-half of creative fun!  In this weaving class, you will learn how to create a woven tapestry from start to finish.  You will be provided with all of the materials you need and you will get to take home your own loom kit to continue exploring your new favorite hobby!
What you will learn:
How to warp your loom
Rya Knots
Tabby Weaving
Soumak
Taking the Weave of the loom
Everything you need to weave: (All provided)
Loom
Warp thread
Needles (They are big and plastic so safe for kids)
Comb
Scissors (These will not be taken home)
Various Yarn with different colors and textures
Arrow to hang your finished weaving on
COVID & Cancellation Info & Policies
About the Instructor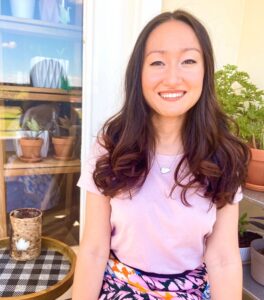 Jenae Goode began her weaving journey amidst quitting her teaching job due to Covid-19 last summer.  Weaving brought peace and tranquility to a year of change and hardship.
When she posted her weavings online, she had a few friends request to buy them. Since then, she has sold over 100 weavings!  The repetitive movements of weaving and the realm of creative freedom has kept her weaving every day since last July.  Weaving is for everyone, and she can't wait to help you begin this craft.